About Us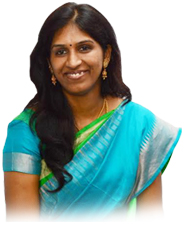 Aakash Hospital which was started on 30/3/2005 has branched today into a center exclusively for women under the name of Aaditya Fertility and women care center Dr. L. Priya, the clinical director of Aaditya Fertility and women Care Center leads an experienced team of Doctors, Nurses, Embryologists and Counselors.
Fertility treatment for women and men is still evolving rapidly and we pride ourselves ourselves to be at the forefront of fertility care. Our goal is to offer maximum quality in the diagnosis and treatment of infertility. We rely on the best technology and the latest medical advances with an emphasis on individualised attention in order to personalise the process of becoming pregnant and we do so in an environment of genuine care, warmth and support for patients attending the clinic.
We use most advanced fertility treatment and techniques to enhance your fertility experience including IVF, ICSI, PESA, TESA, blastocyst culture and transfer, FET and vitrification alongside our dedicated team of fertility specialists.
Our logo denotes "Tree of Life" as the tree grows in stature and eventually blossoms into a full flower and fruit we at Aaditya Fertility and Women Care Center are here to bear the pain and emotions of infertile couple and help them build their family tree.